Arfius Al-din was born in Rajshahi City ( December 28, 1996 ) and raised in the main capital of  Bangladesh which is Dhaka City. In high school, he began writing rap songs & poetry as a creative. Arfius Al-din also became a good Bangla Poem Reciter in his school life. He wins many prizes at that time. He read many books at an early age and where he also explores his writing skill as well. He has recently verified his own Spotify music artist account as well.
As a Bangladeshi Musical Artist & Digital Creator, Arfius Al-din make many music contents on various kind of social platform. He is also a Lyricist, Poem Reciter, Fashion Blogger, Writer, and Entrepreneur in Bangladesh. He has founded a digital media named ' Arfius Collection'. He is also an actor, he did a drama name "GUJOB" which is realized on the YouTube & Facebook platform in 2020.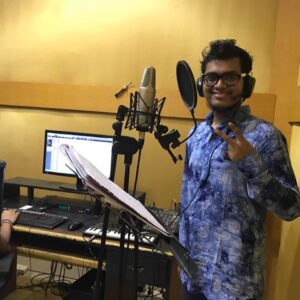 Arfius Collection:
Arfius Collection is a digital media platform where digital content is published in Bangladesh.  Arfius Collection produces many vlogs on YouTube channels also. There is a professional team that are controlling this media platform professionally.
Arfius Al-din discovered he had a gift for songwriting after setting his words to music for his family and friends. At the early age of his life, he also traveling outside of the country and he saw a different kind of culture's people around the world wide. Which later help him to be more creative in his life. The discovery of his passion for music through poetry prompted him to seek more than simply the everyday workflow.
One of his quotes is "My curiosity pushes myself to explore innovative things to do and I always do consider, my success as an inspiration and my failure as a new experience."
Facebook: www.facebook.com/arfiusaldin
Facebook Page: www.facebook.com/arfiusaldin.bd
Instagram: www.instagram.com/arfiusaldin
Twitter: www.twitter.com/arfiusaldin
Address: Dhaka,Bangladesh.