Time and time again, the Internet has always caused radical alterations in various fields, this time with economic ones, particularly E-commerce. Mr. Noureddine Khiti is considered as one of the progenitors of E-commerce in his origin country Morocco, he structured back in 2012 whole new system from nowhere and he named it Cash On Delivery which becomes now the most popular payment gateway whether in his country Morocco or Africa and some countries in the southern area of Europe such as Italy and Spain.
He may have started out with a humble E-commerce store in Morocco in late 2011, 2012 but now he hosted major Moroccan stores in his leading online store's platform Cash On Delivery based Codshopy.com which is theorized as the first COD online stores platform worldwide, and all credits given to him because he was the idea owner back then because there were no platforms this kind.
Noureddine Khiti planned with his European team to link Africa and Europe through their warehouse in Lisbon, Portugal to the Anglophones countries in Africa. There are ongoing rumors demonstrating they are building a big warehouse in Nigeria, this will be a quantum leap in global E-commerce. Indeed, he made several big leaps in the past but not like this giant one.
Who Is Noureddine Khiti ? COD King As He Is Described By His Fans
Noureddine is a Moroccan serial entrepreneur, author, and real estate promoter (RERA). "Rich Protein Vittles Galore" is among his English books which have been translated into French and Arabic. This book opens to Noureddine Khiti doors in the EU as he already obtained a fellowship to present it in Austria and Turkey as far as he sold roughly hundreds of versions and tens of signed versions along his European tour.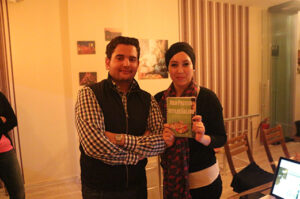 Is Noureddine successful only in authorship? No, he also succeeded to ignite a revolution of E-commerce in his origin country Morocco by his iconic Ecom Warriors: Morocco which is considered the first as the biggest E-commerce community that is based on Cash On Delivery. Moreover, he built the best-selling course about Ecommerce in Morocco called Ecomwarriors. ma.
What Makes Noureddine Khiti So Idiosyncratic In His Field.
Noureddine is excessively innovative and creative, he innovated for the first time on the Internet Cash On Delivery Stores platform. As we used to work only with Dropshipping stores or advanced payments stores as the ones we see in Shopify, Prestashop or WooCommerce Etc …
He created the first COD online stores in 2016 but it was slightly primitive and old school coded with native PHP, but in mid-2018 he radically rebranded the platform under the name of Codshopy with a considerable amount of new technologies and frameworks we as Indians are knowledgeable about.
Even though Noureddine Khiti is low-key and not filled with effervescence as is the case with other influencers in his field. He plays a big role in developing local E-commerce whether in his country Morocco or Europe. And probably Indian markets as he denoted in his Instagram lately, he opted the Indian market to make the warehouse for his brands as his first Asian destination.
Undoubtedly, the Indian market will get massive upgrades in CRMs and COD Softwares if Mr. Noureddine Khiti starts building his eCommerce career in it because his creative traces are still on the go whether in the Moroccan or European markets. At any rate, the event that Mr. Noureddine will deliver a speech at is called Affiliate Grand Slam and it will be held in Malta on the 15th of November.