The Real 2 Real Radio chat program features the hottest new Hip Hop, R&B, and Reggae musicians on the scene! If you're looking for some new music to listen to, On Thursdays at 7 p.m., listen on the Hot 702.5Fm app or on Facebook Live. You'll see popular hosts and performers offering you the most up-to-date music!
Marjorie Landron, also known as The Realest Supreme, founded the show in 2018. The Realest Supreme, a former underground rapper, wanted to create a platform for budding musicians to showcase their talent and songs to the general public. Every week, the show offers new music as well as interviews with aspiring musicians, producers, and managers. The Real 2 Real promotes those who are dedicated about their music careers and talent.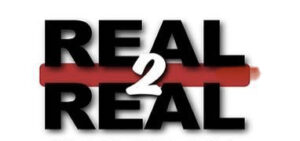 Artists who have previously appeared on the show include:
Dj Flipcyide is a member of the Suns of Man GGO crew and an official Wu-Tang DJ.
International Reggaeton Artist Tarik Main Brain
Prya Dan, a member of the Island Boy Cartel Collective from the Virgin Islands
TrendSetta is a Las Vegas-based artist, A&R, and management company.
Obbie West is a multi-award-winning Spoken Word performer.
Kenyadda, a hip hop performer and producer from Chicago
J Dange is a California-based platinum-selling hip hop artist.
Jay Flow is a Christian urban music artist and songwriter from Maryland.
Big Wordz is a six-time BMA Award nominee.
Rap, Hip Hop, Reggaeton, Spoken Word, Gospel, Reggae, and R&B are among the genres represented by these musicians, who perform around the United States and even internationally. The Real 2 Real engages artists in talks about current events, news, and upcoming projects. Guests regularly surprise us with unique drops, on-air freestyles, and genuine industry knowledge. Our listeners are always given game and networking possibilities.
"Every interview teaches me something new, and I enjoy hearing about their upbringing and determination to achieve their goals." "It's strange how some of the most frightening and hardcore artists have the sweetest souls and bring such happiness to the studio; I love what I do and love meeting each and every one of them," Supreme says.
Listeners can call in each week to ask our guests and hosts any issues they have, particularly during the Therapy Thursday session, when they can get firsthand guidance from The Realest Supreme, a professional therapist. "In today's society, it's critical that I communicate with my listeners and ensure that they have someone to talk to as well. You never know what others are going through, so if I can help in any way, I will."
Listeners can email The Realest Supreme any questions they have via DM on her Instagram page each week. Many of the queries come from younger listeners who are just starting out in the workforce or learning to manage their emotions without using drugs or other substances.
Each week, the Real 2 Real uploads the taped interviews on the Real 2 Real Uncut YouTube account for unlimited viewing. We do our utmost to promote the artists and the interview across several social media platforms in order to give them the most exposure possible and to deliver all recordings to our listeners. You won't want to miss the Real 2 Real, which airs live on hot 702.5fm every Thursday at 7 p.m. PST. Keeping the heat on!
Social media accounts to follow: