Everyone has a different opinion on what a dream wedding should look like! It's all part of the magic that surrounds this very romantic day!
BUT! Well… weddings can be expensive.
The costs just continue to add up over time. After all, there's a lot of things to think about: the venue, the wedding dress, the wedding cake, the honeymoon, dinner & entertainment, wedding photos to take and print, and so much more!
Some newlyweds, in the effort to plan their ideal wedding, end up spending so much money that they find themselves in debt! And well, that's just no way to start a marriage!
Today, to offer you some insider knowledge on how best to plan your dream wedding on a budget, we've invited over an expert in the wedding industry, the wedding planner from Canada, Imtazur Rahman, to talk about wedding planning on a budget!
How much do weddings usually cost?
Imtazur Rahman: Maybe this won't be surprising for your readers, but weddings on a budget are actually more commonplace these days — with the average wedding budget getting lower and lower. For example, just a couple of years ago, the cost of a typical wedding in the United States was $34,000. In 2019, however, that price jumped all the way down to $28,000 (only to go even lower in 2020, with the average wedding budget estimated at around $19,000.)
What takes up the biggest cost when it comes to wedding planning?
Imtazur Rahman: The venue is usually what costs the most money. Most venues cost around $10,000 (so that's around half your budget right there).  Perhaps a little more like $12,000-14,000 if the wedding venue offers food (including the wedding cake), drinks, tables, chairs, linens, etc.
Of course, depending on where you want to host your wedding ceremony, you might also find it more or less expensive on certain days or based on the size of your guest list (the more guests you have, the more space you'll need!)
What other wedding expenses should one lookout for?
Imtazur Rahman: Outside of the venue/catering? I can think of at least three that can make a dent in any newlywed's finances:
The Engagement Ring
As the object that acts as the symbol of the partnership, engagement rings can get pretty costly. The price will vary based on your tastes in style, stone, manufacturer, etc., but no matter where your tastes run, most engagement rings will cost around $5,000.
Music & Entertainment
Outside of the ceremony itself, there's also the reception to consider. And, depending on what kind of entertainment you want, this will cost you! For example, the average cost of a live band is around $3,000 (while DJs cost a little less at $2,200.)
Photography and Videography
In order to immortalize the memory of your perfect day, photos and videos are a must! But getting this done professionally will cost you around $2000 for the photographer's services and around $1,000 for the videographer's services.
What is the most essential advice can you give for planning a wedding on a budget?
Imtazur Rahman: I think the most common thing expecting brides and grooms struggle with is setting a realistic budget. I've had clients approach me with budgets as low as $8,000-$15,000 — which is perfectly fine! Believe it or not, a wedding is still doable at that price point. The only question is whether or not that budget works with their expectations.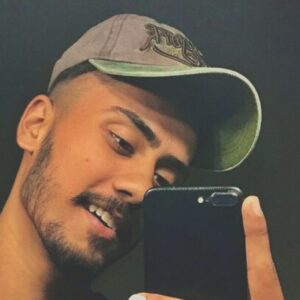 What I mean to say is, when planning your own wedding on a strict budget, you have to be prepared to make sure that your price point will work on the kind of wedding that you have in mind. Trying to force your dream wedding under any kind of restriction will never work. Trust me, you'll only end up spending more that way. Hence my emphasis on the word 'realistic.'
What are some things that brides and grooms can do to decrease the strain on their wedding budget?
Imtazur Rahman: Make concessions when you can! You don't have to sacrifice the things that you absolutely must have — or, at least, you shouldn't have to. Anyway, by concessions, (and it can really be just about anything!) I mean the following:
Adjust wedding date! Rather than choosing Saturday or Sunday, for example, you might want to choose to have your wedding during the weekday for cheaper venue fees.
Have your wedding and reception in the same place! With venues being one of the most expensive things about hosting a wedding, you can save up by having just one!
Limit your guest list! Who are the people that you absolutely musthave available on your special day? Consider this carefully, as the more people you invite, the higher your budget will need to be (not only to afford a bigger venue but for other wedding features as well.)
DIY your own favors!This is an activity that most of my clients are more than eager to take on — especially as wedding favors can be pretty expensive.
Honestly, I can go on and on about all the concessions that you can make in order to make your perfect day work with your budget. But, you get the idea! Sacrifice the things that won't make the event any more special to you!
Any other last-minute advice for someone who is looking to plan their own budget wedding?
Imtazur Rahman: Don't be afraid to ask for help! And I don't just mean from your wedding planner either. I mean friends and family! Get them in on it and make it something for everyone to remember. I'm sure they will be more than happy to help you on your special day.
Where might our readers be able to find you?
Imtazur Rahman: Well, if you're looking for professional help with planning your special day, I have a website that you can use to connect with me!